The "Sustainable Design Center" and the Federal Office for the Environment were interested in showing the audience how to repair damaged household appliances using 3D scanning and 3D printing, instead of throwing them away.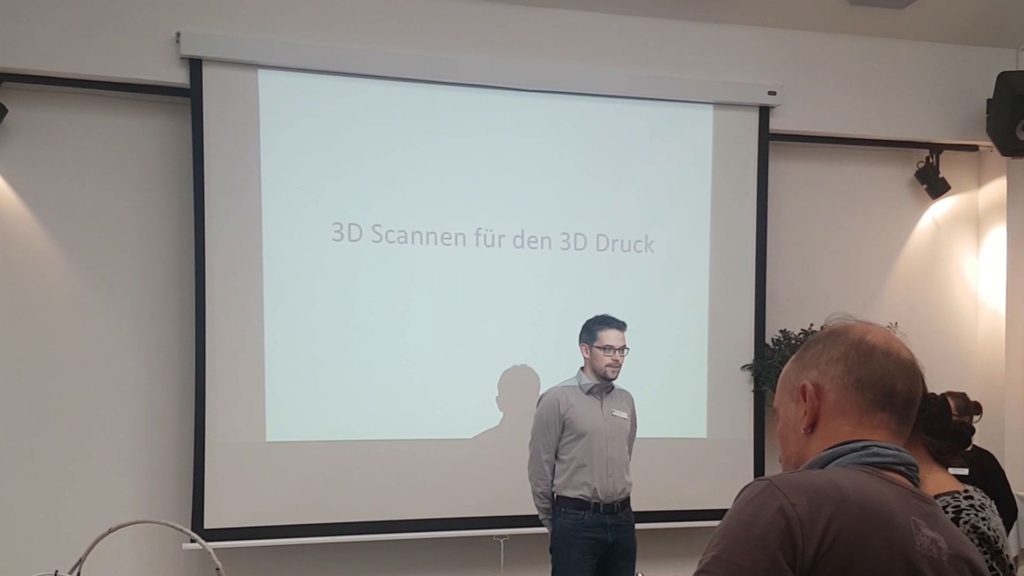 For example, a small gear breaks in a kitchen appliance. How do you 3D-scan and 3D-print the gear to repair the kitchen appliance?
During his presentation, Swann Rack also talked about the professional 3D metrology equipment Holocreators uses to 3D-scan parts. This includes photogrammetry, structured-light scanning, laser scanning and computed tomography.
Do you need help with your reverse engineering project?
Holocreators offers professional 3D-scanning and reverse engineering services. We would love to help you with your project, so feel free to get in touch. Give us a call at +49 40 481133 or send an email info@holocreators.com