The Rapid.Tech and FabCon 3.D Trade Fair in Erfurt
In 2018, the 15th international trade fair and conference "Rapid.Tech" and "FabCon 3.D" took place.
In Erfurt, 5000 visitors and exhibitors from the 3D printing scene came together. Swann Rack explained, to a professional audience, the different steps needed to reverse engineer an object.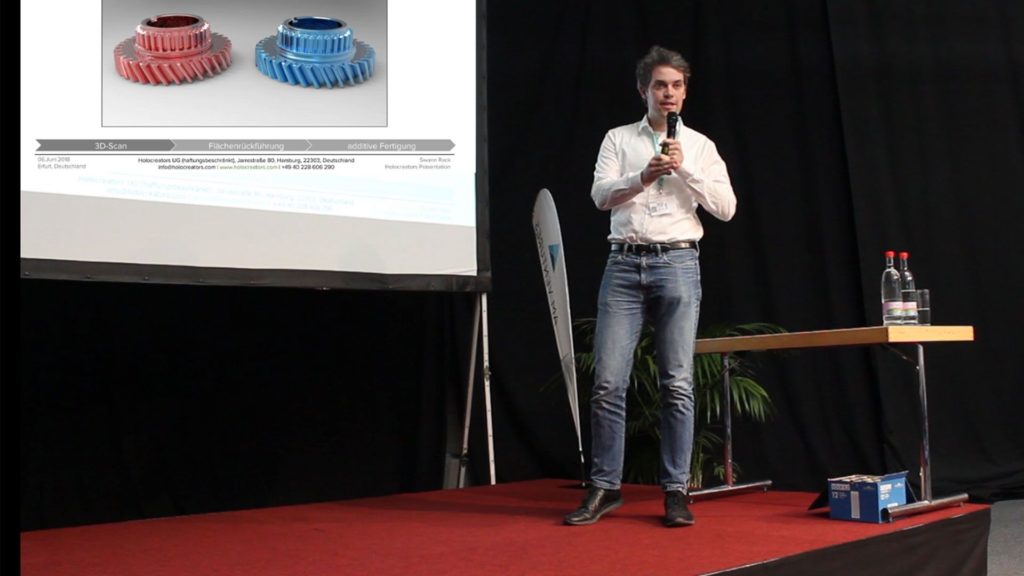 When 3D scanning an object, you do not immediately get a 3D model that can be 3D-printed, or CNC milled. Instead, you get a point cloud that must be converted to use it inside a CAD software. This conversion process is called "reverse engineering".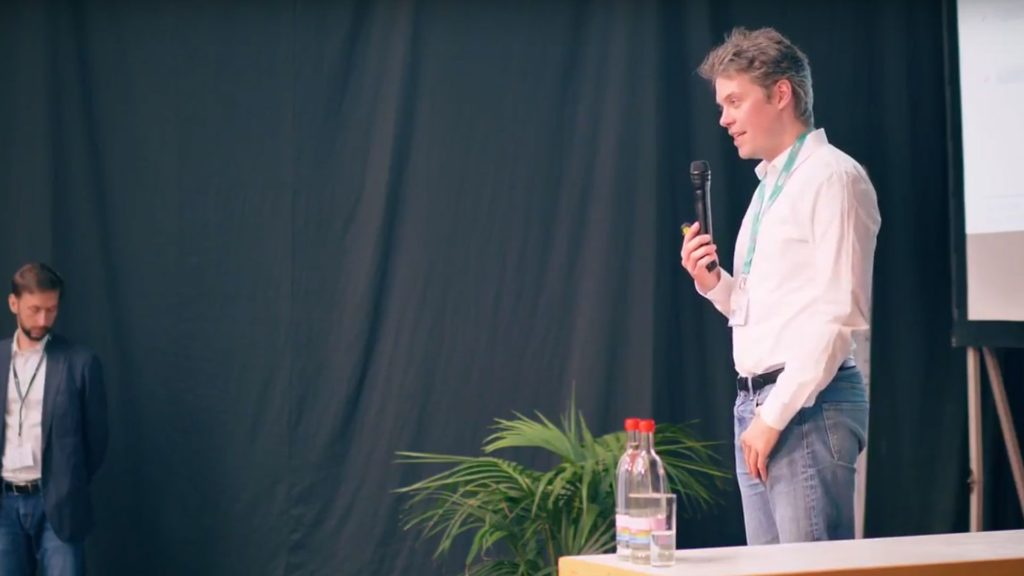 Step 1: The Creation of the 3D Scan
There are numerous 3D scanning techniques. One is photogrammetry, which is ideal for objects larger than 200 cm. Photogrammetry is not as accurate, but very inexpensive, especially suitable for 3D-scanning larger objects with color. A second 3D scanning technique is structured-light scanning. It >is recommended for parts sized between 5cm and 300cm and achieves very high accuracy to within +/- 0.05 mm. The third technique is CT (computed tomography) 3D scanning. If you want to 3D scan tiny objects with extremely high resolution and precision, then the 3D CT is the best choice.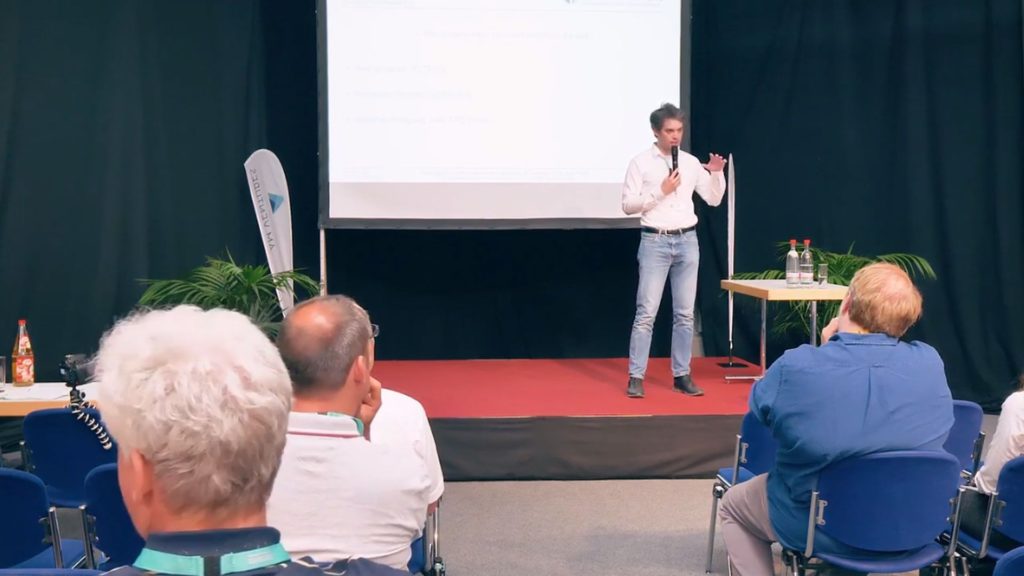 Step 2: Reverse Engineering
After 3D-scanning the object, the 3D data needs to be converted into a CAD format—for example, the conversion of an STL file into a STEP file. Reverse engineering can be either an automatic or a manual process. It depends on the application and the quality of the 3D scan. The most complex process is reverse engineering with parametric modeling and a history tree. With this process, the 3D-scan data is manually converted into a CAD format. Manual reconstructions offer maximum functionality because every parameter of the CAD model can later be edited by the customer.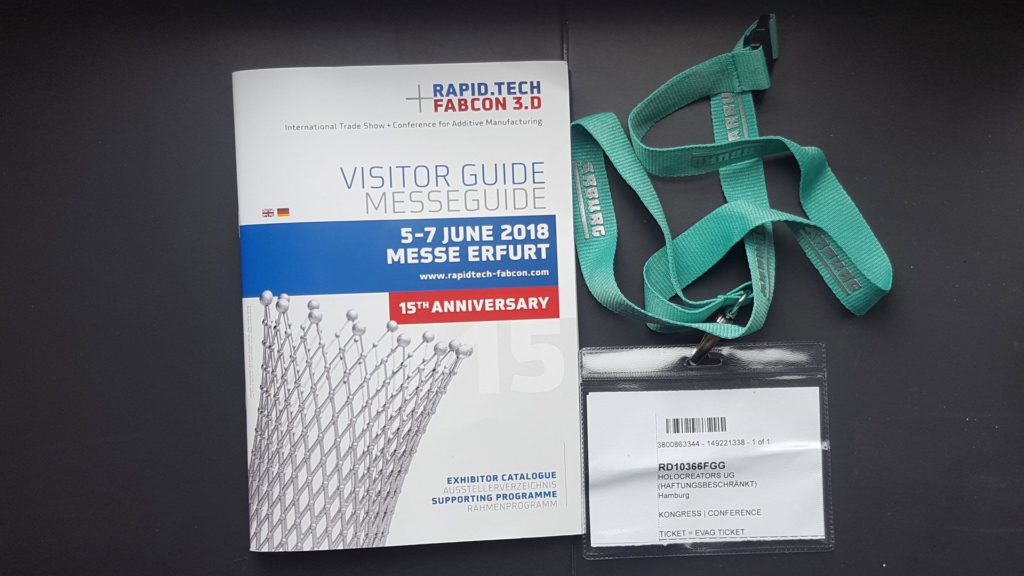 Step 3: Manufacturing—3D printing or CNC milling
The final step is manufacturing. Depending on the shape and desired properties of the object, one must choose between, for example, additive manufacturing (3D printing) or CNC milling. The reverse engineering process is complete once the client receives a perfect copy of the original object.
Conclusion
We were delighted to have been given the opportunity to speak about the topics of our daily business at the Rapid.tech 3D Congress. The feedback was very positive, and Swann Rack answered a few questions from the audience after his presentation.
May we assist you with your Reverse Engineering project?
Holocreators offers professional 3D-scanning and reverse engineering services. We 3D-scan your objects with different 3D scanning techniques and convert the data into a CAD format. We would love to help you with your project. Please call us at +49 40 481133 or send an email info@holocreators.com